wEDDING DETAILS
WHO
PREACHER: VERNON CORUM
PHOTOGRAPHER: ZACH HAWKINS
​WHERE
THE BARN AT WILDWOOD SPRINGS
4081 Sevierville Rd, Maryville, TN 37804
ITENERARY(MORE DETAILS COMING SOON)
8AM
ARRIVE
8:15-8:45ish
CEREMONY
9AM - 10AM
WEDDING PHOTO SHOOT
(POSSIBLY WITH VERNON)
10AM - 11AM
CASUAL PHOTO SHOOT
11AM
WILL BE DONE
Possible Locations
Graveyard Fields
---
ZAch Hawkins
​$350 Max (all inclusive)

---
POSE IDEAS

WEDDING CEREMONY LAYOUT

Things to note

1.) We plan on doing the ceremony straight through one time for the "real" thing.
2.) after we run through the ceremony we will then run through again lightly starting and stopping for the purpose of getting photos and pictures. So at this point will be where the photographer has free reign.

4.) pictures and video are a main priority, because, no one else will be there to see so it's a necessity.

CEREMONY WILL BEGIN WITH VERNON (PREACHER) AND DREW STANDING IN FRONT OF LIGHTS.

​AT THIS POINT VERNON WILL SAY A SHORT INTRODUCTORY MONOLOGUE AND INTRODUCE THE BRIDE. THE BRIDE WILL WALK IN FROM THE SIDE OF THE BARN. (NO MUSIC WILL BE PLAYED)

​ONCE IVONY JOINS DREW, VERNON WILL SAY A GREETING AND PRAYER.

​WHEN COMPLETED,
​
VERNON WILL BEGIN TALKING TO US AND THE CAMERAS WITH:
"TODAY IS A CELEBRATION OF LOVE. LOVE THAT WAS ENSTILLED IN DREW BY HIS FATHER MARK, HIS MOTHER KAREN, AND HIS GRAND PARENTS SISSY AND FRED FINCHUM AS WELL AS TAKING LIFE LESSONS PASSED ALONG TO HIM FROM HIS FRIENDS AND MANY MANY FAMILY MEMBERS. AND THE LIFE LESSONS THAT TAUGHT TO IVONY FROM HER GRANDPARENTS BOB AND JUDY AND MOTHER AMY ENGLISH." AND THEN CONTINUE ON WITH HIS MONOLOGUE OF LOVE ORGANIZES OUR LARGE AND SOMETIMES...

PRESENTATION OF THE BRIDE:

MEDITATION:

CHARGE AND PLEDGE:

SHARE VOWS:

EXCHANGE RINGS:

I DO'S:

​I NOW PRONOUNCE YOU

​KISS

​"BY THE POWER INVESTED IN ME"

Powered by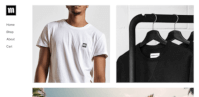 Create your own unique website with customizable templates.