#4 - lady by Kenny rogers
Oh no! We're even digging' through yuh mom'n'thems records too. NO RECORD IS SAFE! (Sorry energy drink is kicking in)

​But yes! Kenny Rogers one of the biggest stars from the Opry era was never really known as a "songwriter". So, this should come as no surprise that he didn't right his smash hit "Lady". Although what IS surprising is the mega icon that DID write it! "Lady" was just another hit to add to Kenny's resume. By the time he released "Lady" as a matter of fact he already had 9 #1 billboard hits as well as several other top 10 hits. Not bad right? But, the song provided pivotal success for Kenny launching him through the 80's. At that time, "Lady" was the first hit to chart on all 4 of Billboard's Solo charts (Country, top 100, adult contemporary, and R&B).

​But, who was the mega icon that penned it?
*Hint*
this artist will have you dancing on the ceiling
Powered by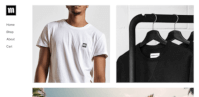 Create your own unique website with customizable templates.