#3 - I Like the sound of that by Rascal Flatts
Rascal Flatts is one of those dynasty bands. I call them a dynasty band, because, they hang around and still make mega bucks while somehow blending into the radio and seemingly remaining un-noticed. Honestly, I think it's in part because people can't tell them apart from Hunter Hayes. (I mean Hell! I know I can't) Any-Hoo. Most people remember them for their early-mid 2000's success. They cranked out songs like Feels like today, Melt, What Hurts the Most, etc. But, one of their most recent hits was co-wrote by someone you wouldn't expect...
*Hint*
​Turn up the Treble

Powered by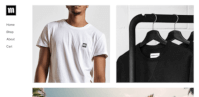 Create your own unique website with customizable templates.