Turns out luke bryan helped another
​famous singer get a big break as well
#2 - Drink a beer by Luke Bryan
Luke Bryan, since launching his solo career, has released a plethora of hits. He has became a household name and his voiced has charmed the hearts of nearly every country girls heart. One thing you may not realize about Luke though is his backstory. His brother died in a car crash when Luke was 19... only a few years later in 2007 Luke also lost his sister Kelly followed by her husband (Luke's brother-in-law) in 2014. This led Luke to adopt his nephew and raise him as his own. "Drink a beer" is a song that is hard to listen to if you've ever lost someone close to you. It's impossible to listen to it and not have memories pop up of when and where you were when that person passed. It's part of the reason why you can see Luke so shaken while singing or performing this song. But, unlike a good number of his songs, Luke did not write this one...

​the famous face behind this song? Is just one click away...
*Hint*
​if you jump out of a plane he has your back
Powered by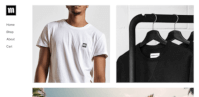 Create your own unique website with customizable templates.