Answer: Luke Bryan
That's right ladies! Your favorite hunk of country man candy and multiple country entertainer of the year Luke Bryan co-wrote this song with ​Rachel Thibodeau around the mid-2000's. Luke was a college graduate and a new Nashville resident songwriter trying to get his feet wet when he co-wrote this hit. Luke during the same time also wrote for Travis Tritt and a few others as well. Lucky for Luke, it only took him a couple years before he landed a deal of his own and the rest was history... must be nice.

Speaking of Luke, that leads us to our #2 song!


Powered by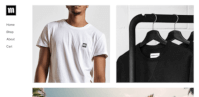 Create your own unique website with customizable templates.