Chris Stapleton has a voice that is INSTANTLY recognizable. His musicianship and talent seemed to explode overnight, but, if you were watching closely he's been here all along. Stapleton is a songwriting powerhouse with over 6 #1's that he wrote for OTHER artists NOT including his own. He wrote #1's for Kenny Chesney, George Strait, Darius Rucker, Adele, Tim McGraw, Dierks Bently, Brad Paisley, the list goes on and on. As a matter of fact over 150 of his songs landed on CD's for other artists. Not to mention, during this time he also made waves in the bluegrass genre fronting the band the Steeldrivers.

​Stapleton co-wrote "Drink A Beer" with Jim Beavers and it was released by Luke Bryan in 2013. At this time Chris was in his first year of his solo contract and beginning to work on his first album Traveler. The timing of this song writing career definitely opened up doors for him as a singer/songwriter. Believe it or not I remember watching the video of Luke performing the song on CBS and thinking to myself, "Man that background singer has some pipes!" Little did I know right?

​#3 may be reaching... but it's still cool to know.
*Hint*
​Ok... I fell a little Flatt. I don't have a clever hint for this one. Just click the next button
Powered by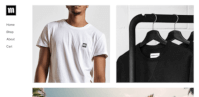 Create your own unique website with customizable templates.